This hot water bag is equipped with soft furry cover. The hot water bag will make you feel comfortable and warm. Hyperthermia is widely used because of its remarkable curative effect. It can effectively relieve physical pain, accelerate blood circulation and relieve fatigue. In the cold winter, you can take it to warm your comfortable quilt, and your will love it very much.

ANTI-LEAK DESIGN: Wide mouth for easy fill, so that it is you can fill the water bottle more easily. Reduce the risk of burns by hot water.
DURABLE & SAFE TO USE: Transparent bottle to accurately know how much water is inside. Made with thicken PVC material and designed for anti-explosion
What you get: 1* hot water bottle, 1* Furry cover
5 colors available: pink, red, black, blue, brown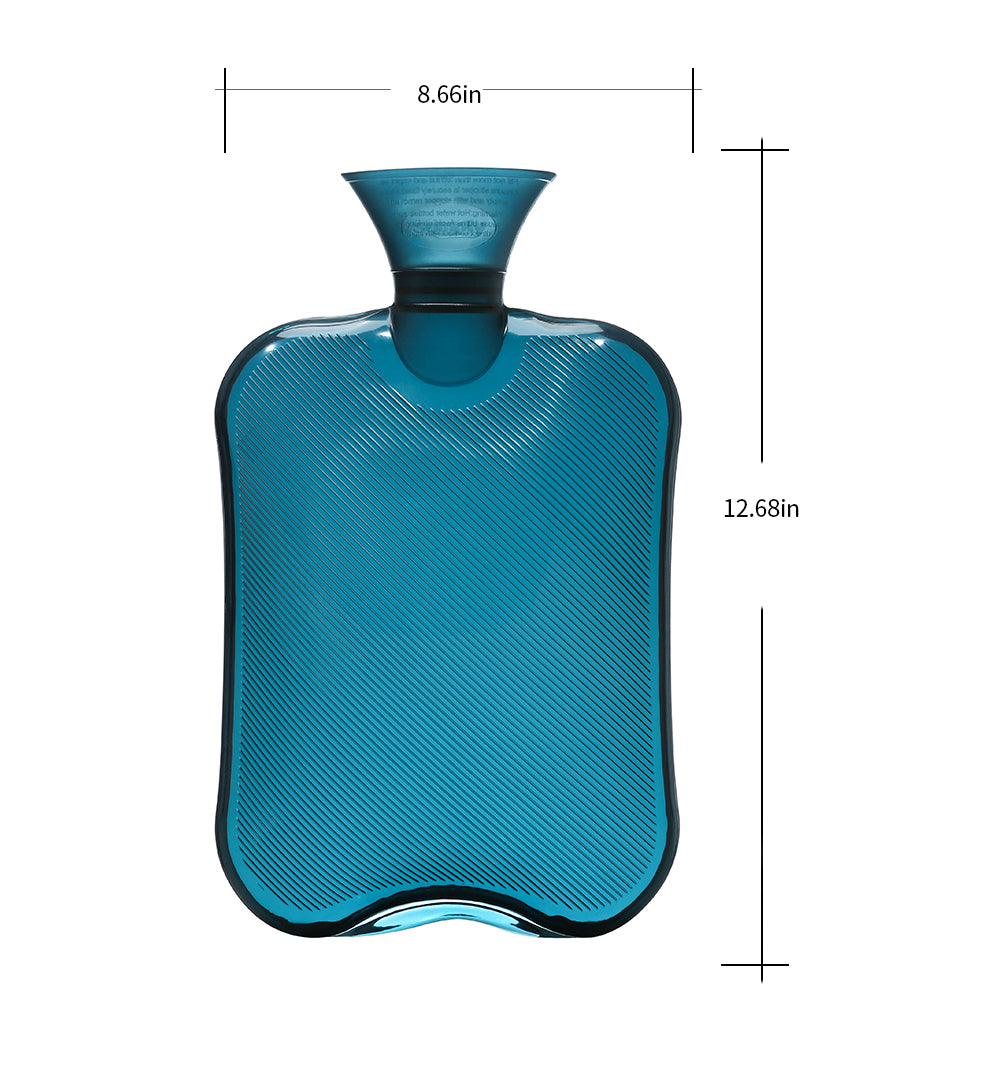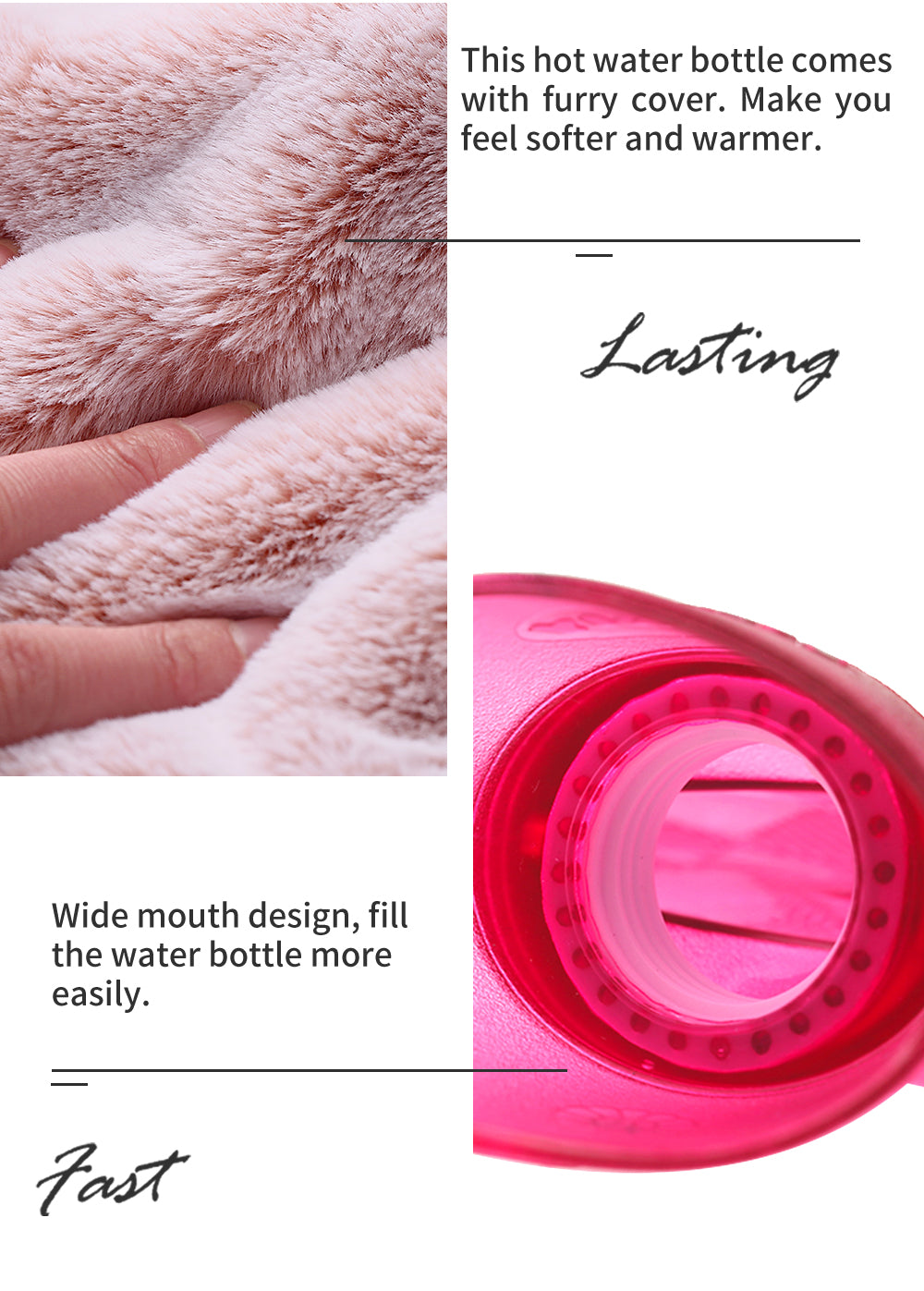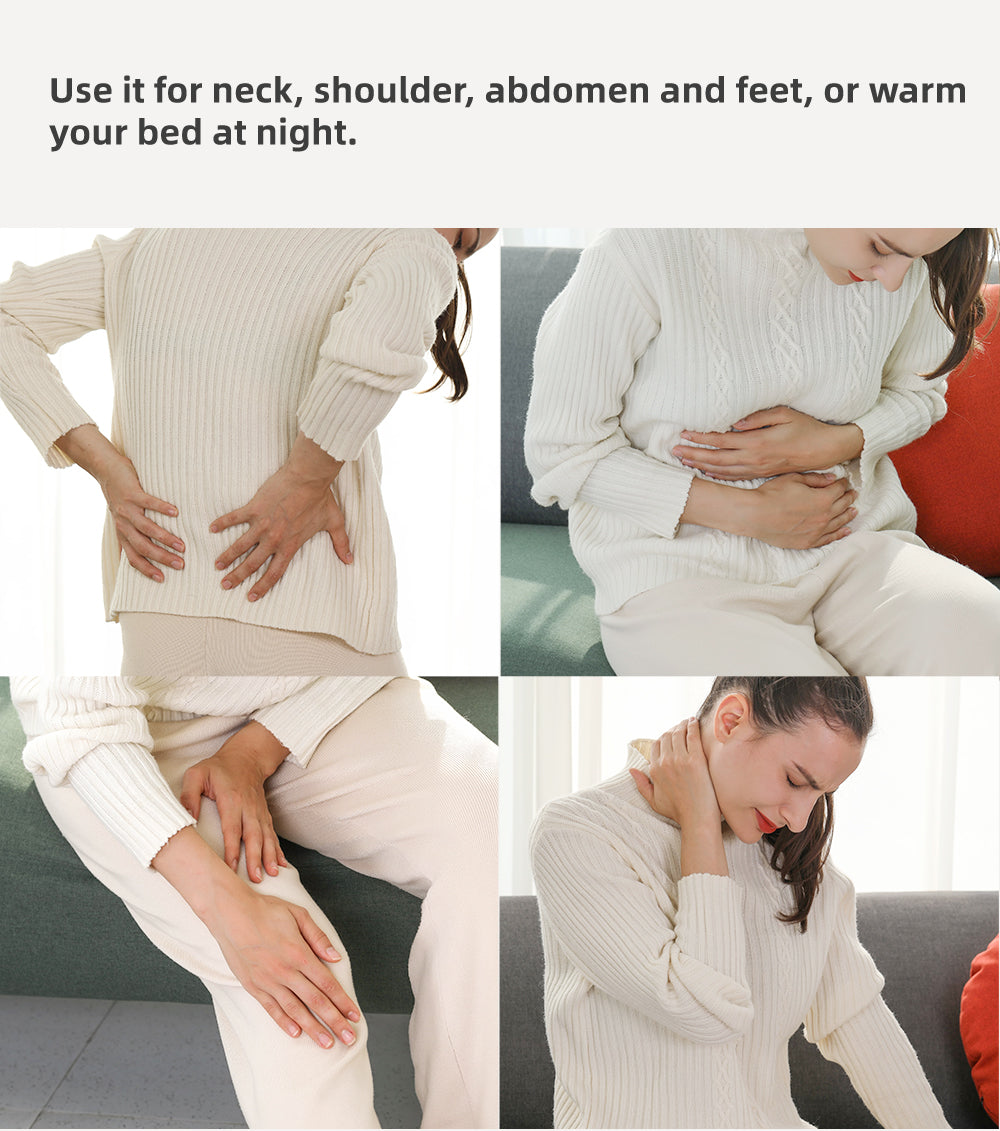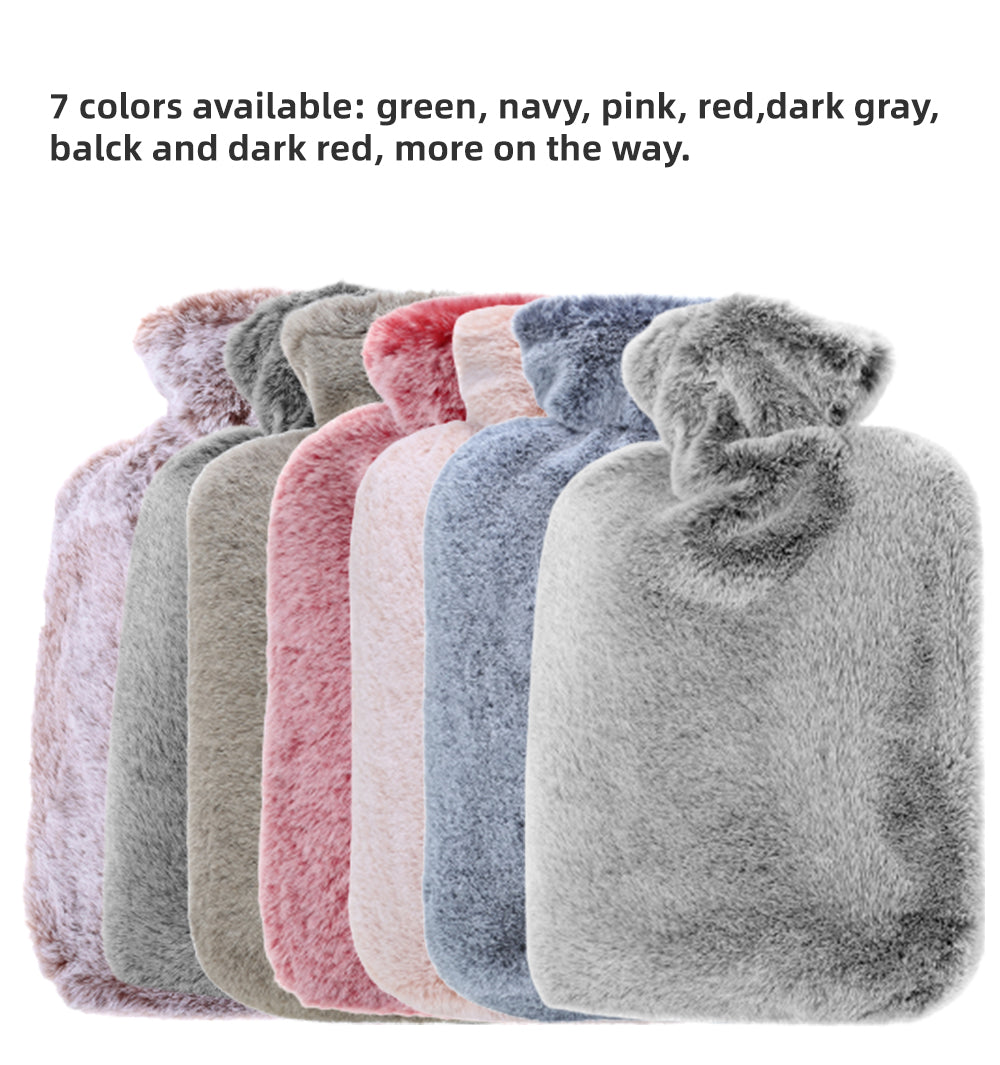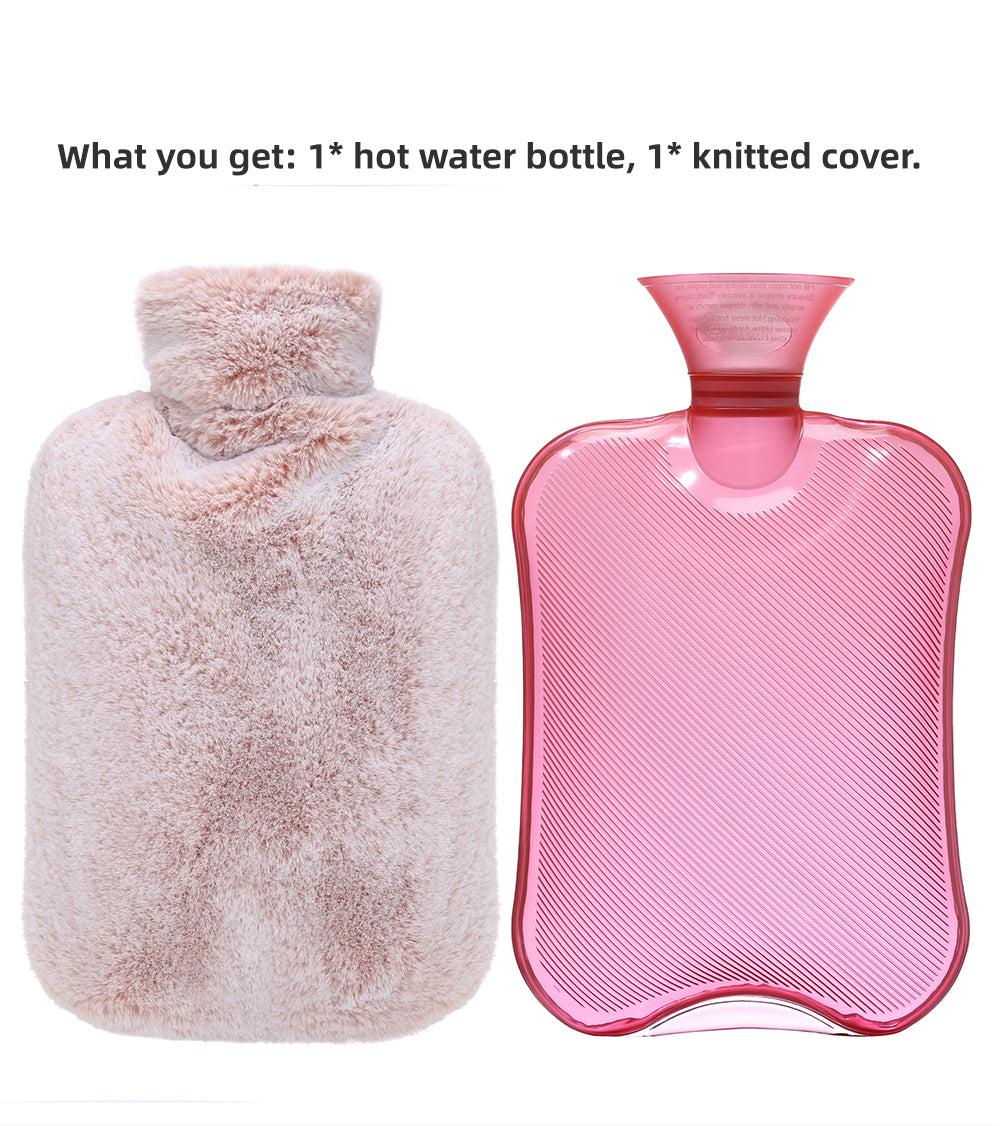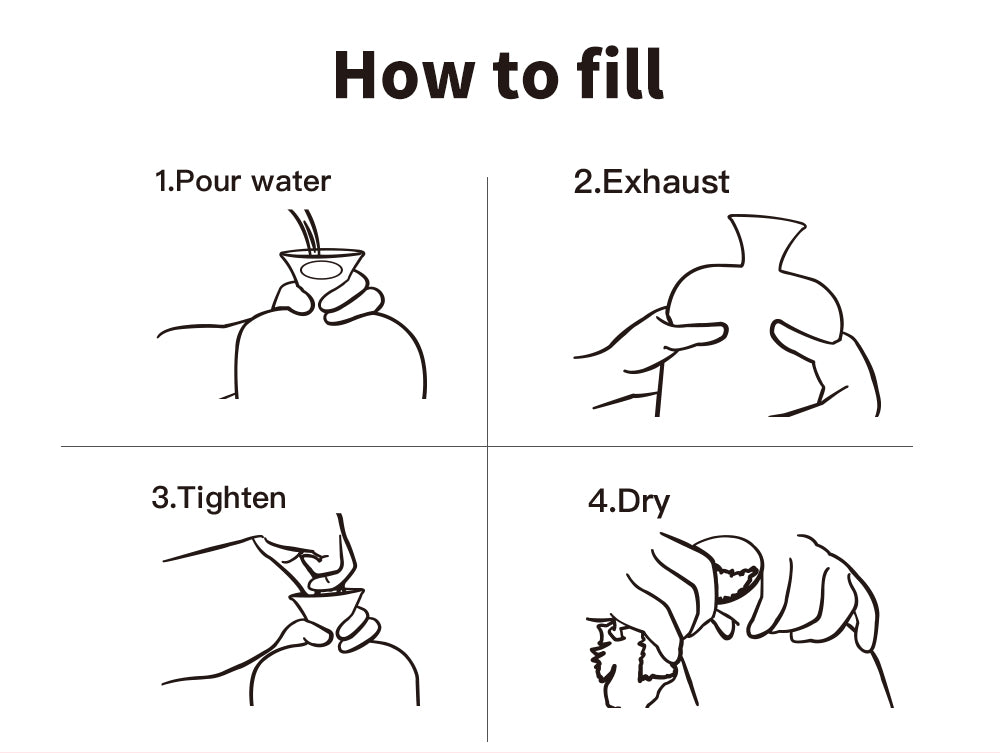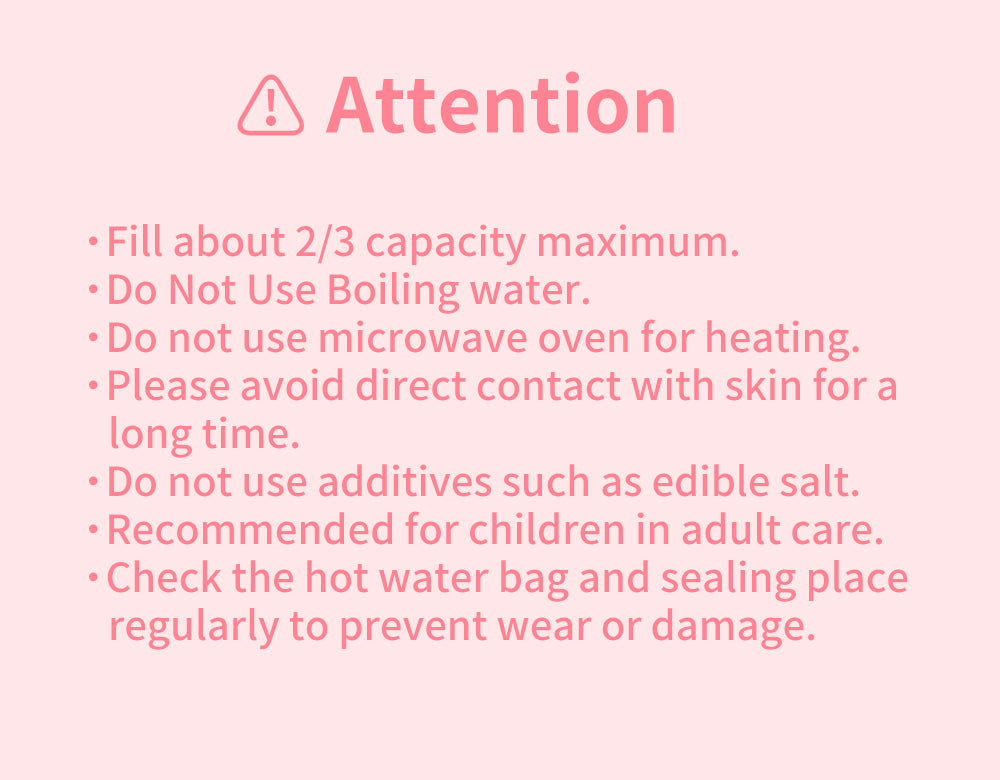 How can I enjoy free shipping policy?
Free shipping on orders over $49 .
| | |
| --- | --- |
| Order | Shipping fee |
| <$49 | $5.99 |
| ≥$49 | 0$ |
Shipping & delivery time
We will ship by FBA/ International packages / EMS,it depends on the area of live and your orders.
It will takes us 1-3 working days processing your order. The following are the delivery time:
FBA:it takes 6-10 working days. (We consider it first)
International packages:it takes 10-15 working days. (We consider it second)
EMS:it takes 15-20 working days.
Note: Affected by Covid-19, there will be some delay on the delivery.