Samply U-Shaped Transparent Hot Water Bottle for Neck and Shoulder
Shipping calculated at checkout.
U-shaped hot water bag fits our neck, knees and legs very well. The design of hot water bottle is quite rare . And it's convenient for us to use anytime and anywhere. When you are tired of learning , having a sore neck, or need hot compress after exercise, or even in the cold winter, you can use it. It give us a multi-functional warmth, and it has a cute cover and personalized appearance, which is definitely a special gift for your children and mother during the festivals.

ANTI-LEAK DESIGN: Wide mouth for easy fill, so that it is you can fill the water bottle more easily. Reduce the risk of burns by hot water.

DURABLE & SAFE TO USE: Transparent bottle to accurately know how much water is inside. Made with thicken PVC material and designed for anti-explosion.
Tips: Not suitable for Microwave oven heating and fill only to two-thirds capacity maximum

What you get: 1* hot water bottle, 1* flannelette cover
two colors available: pink and purple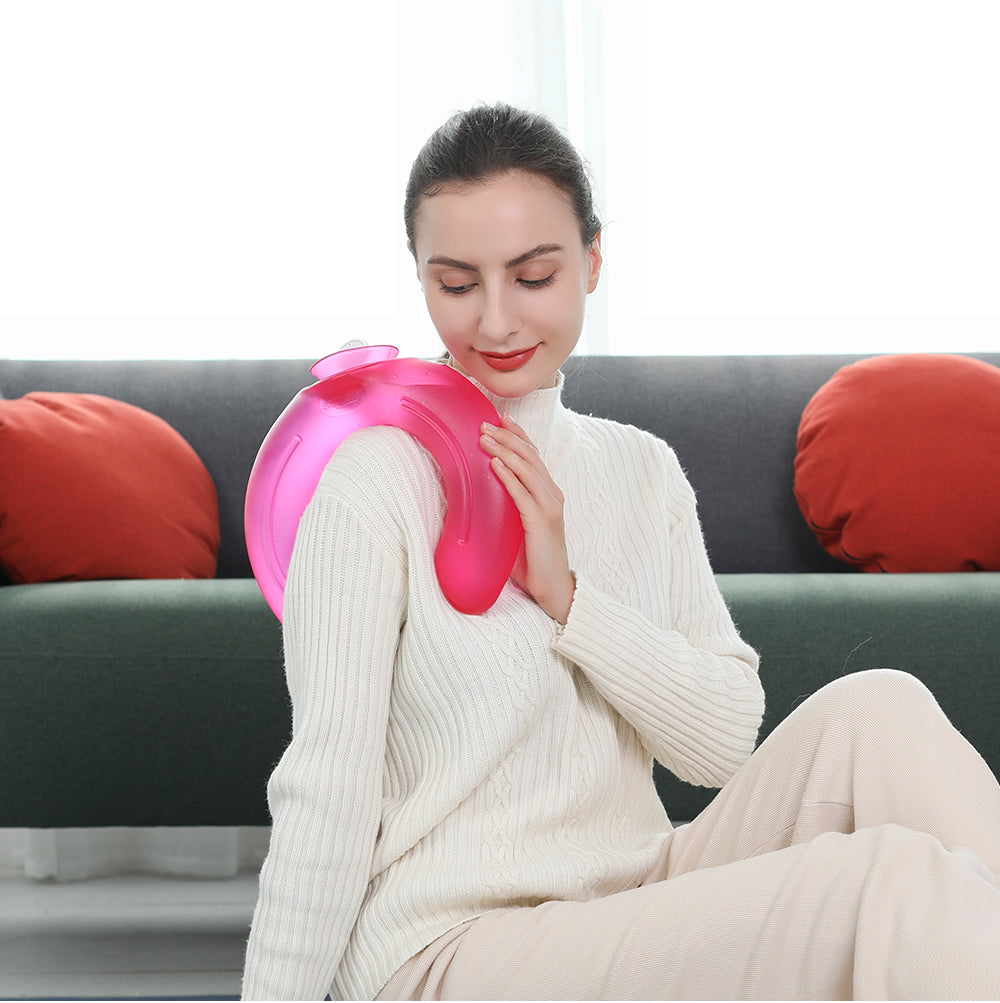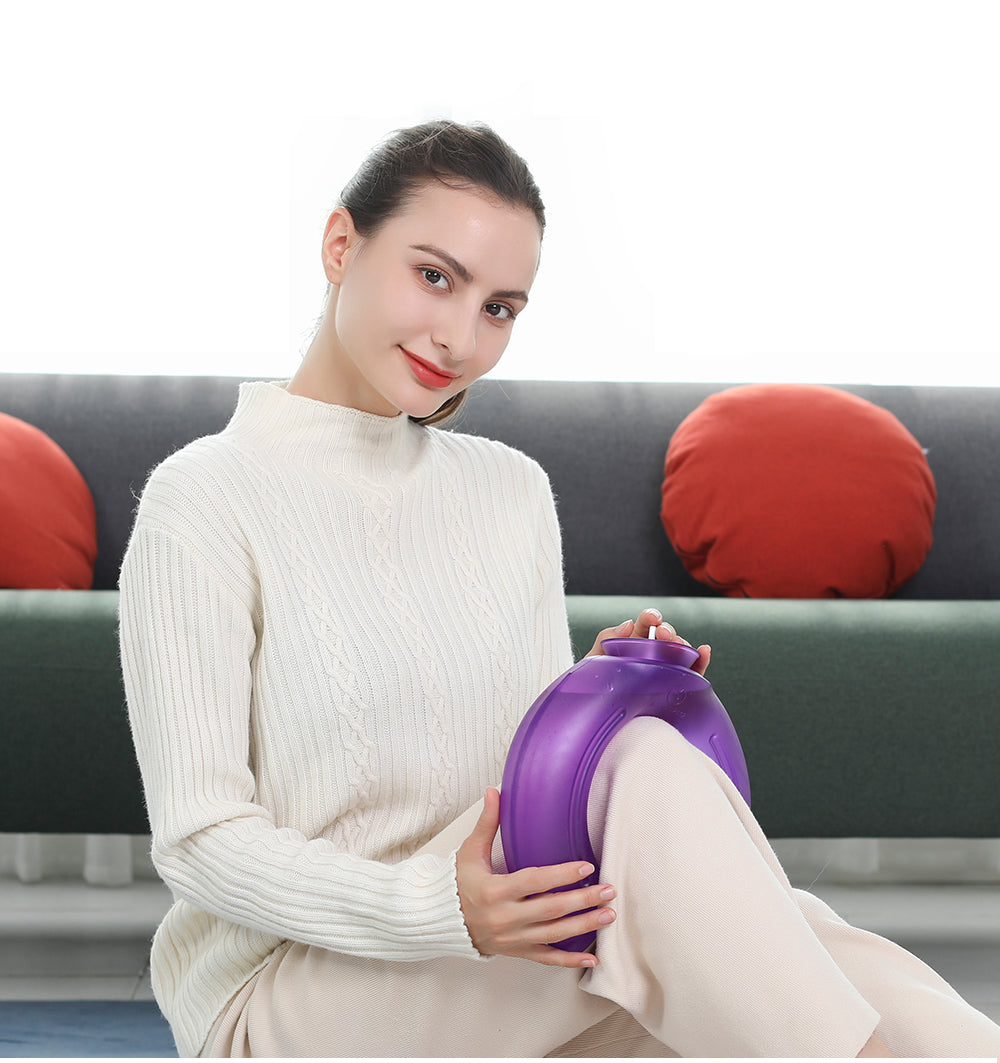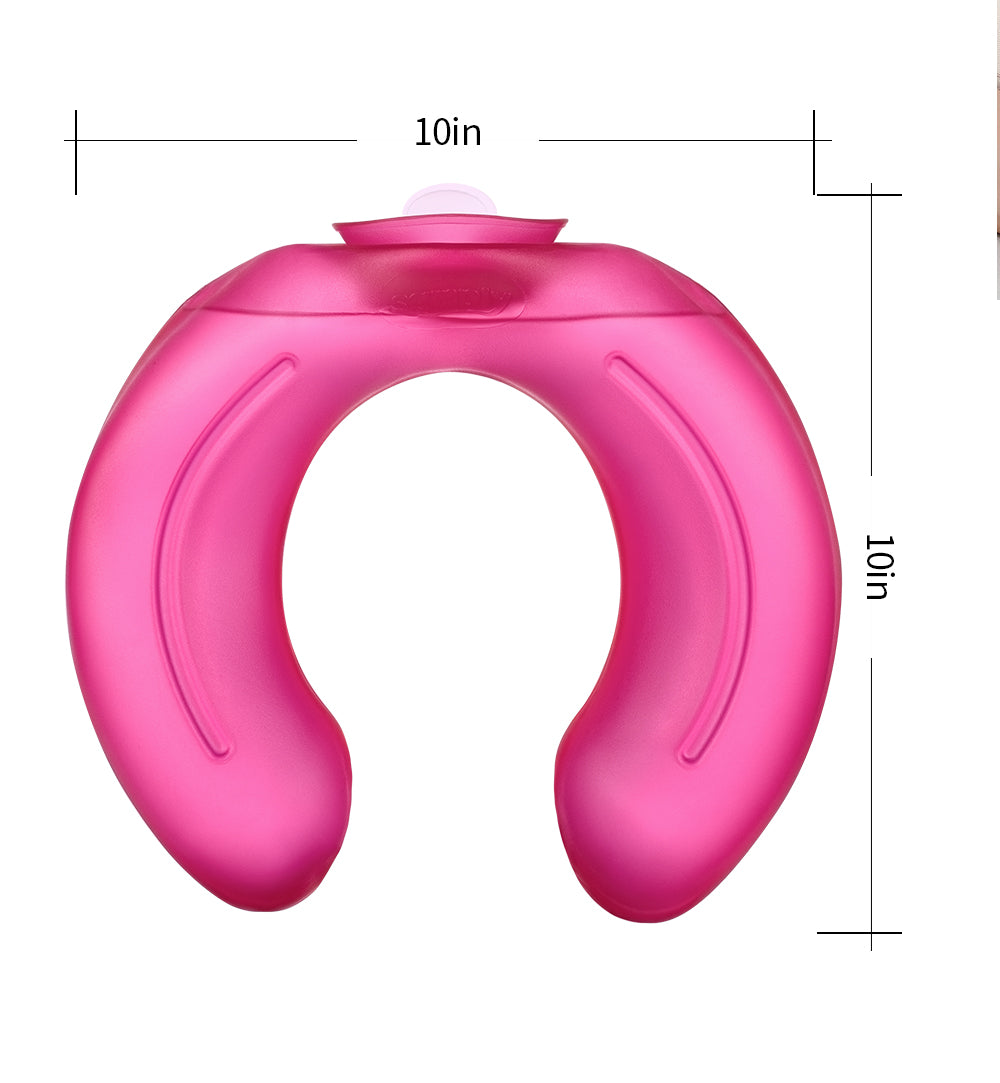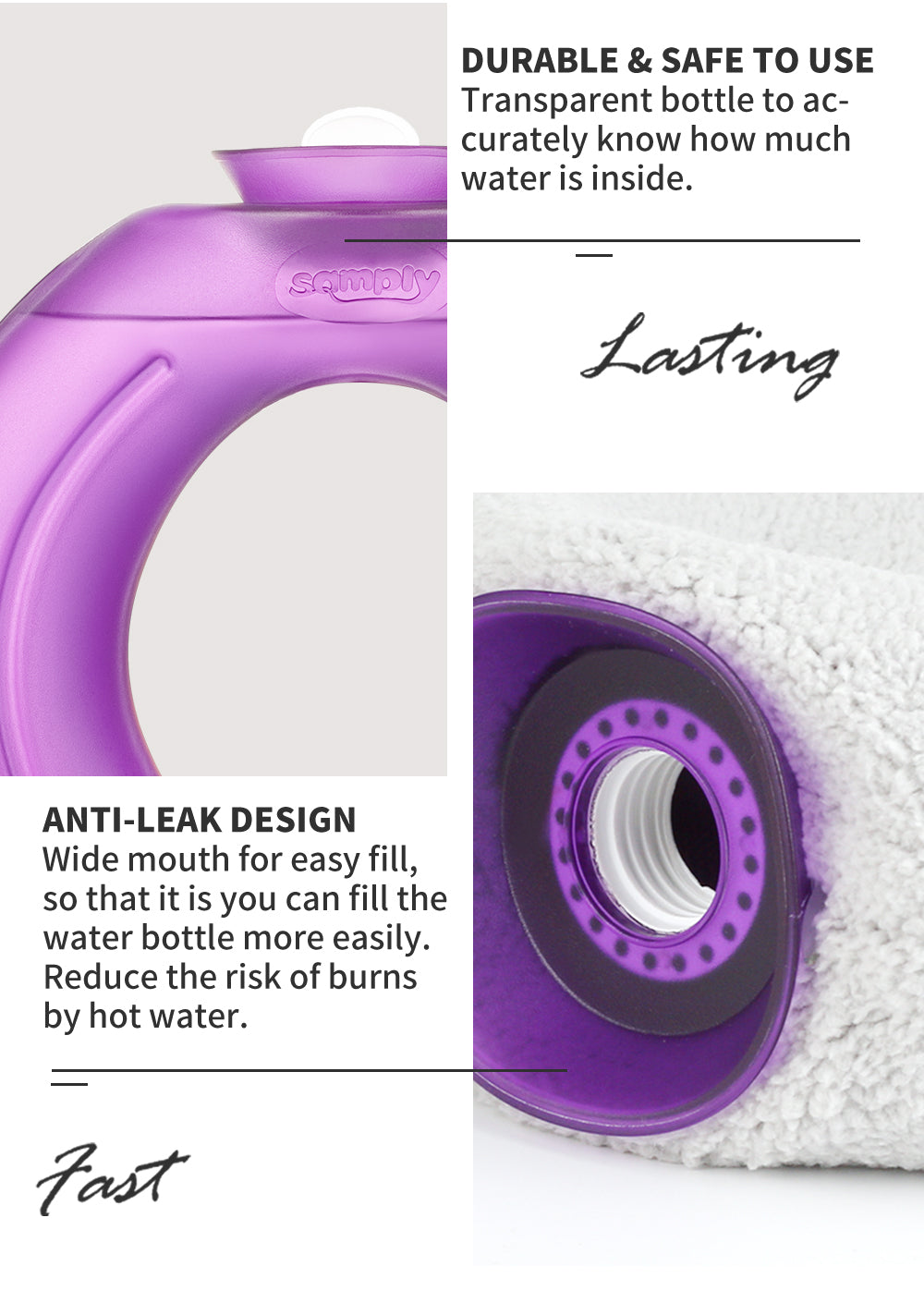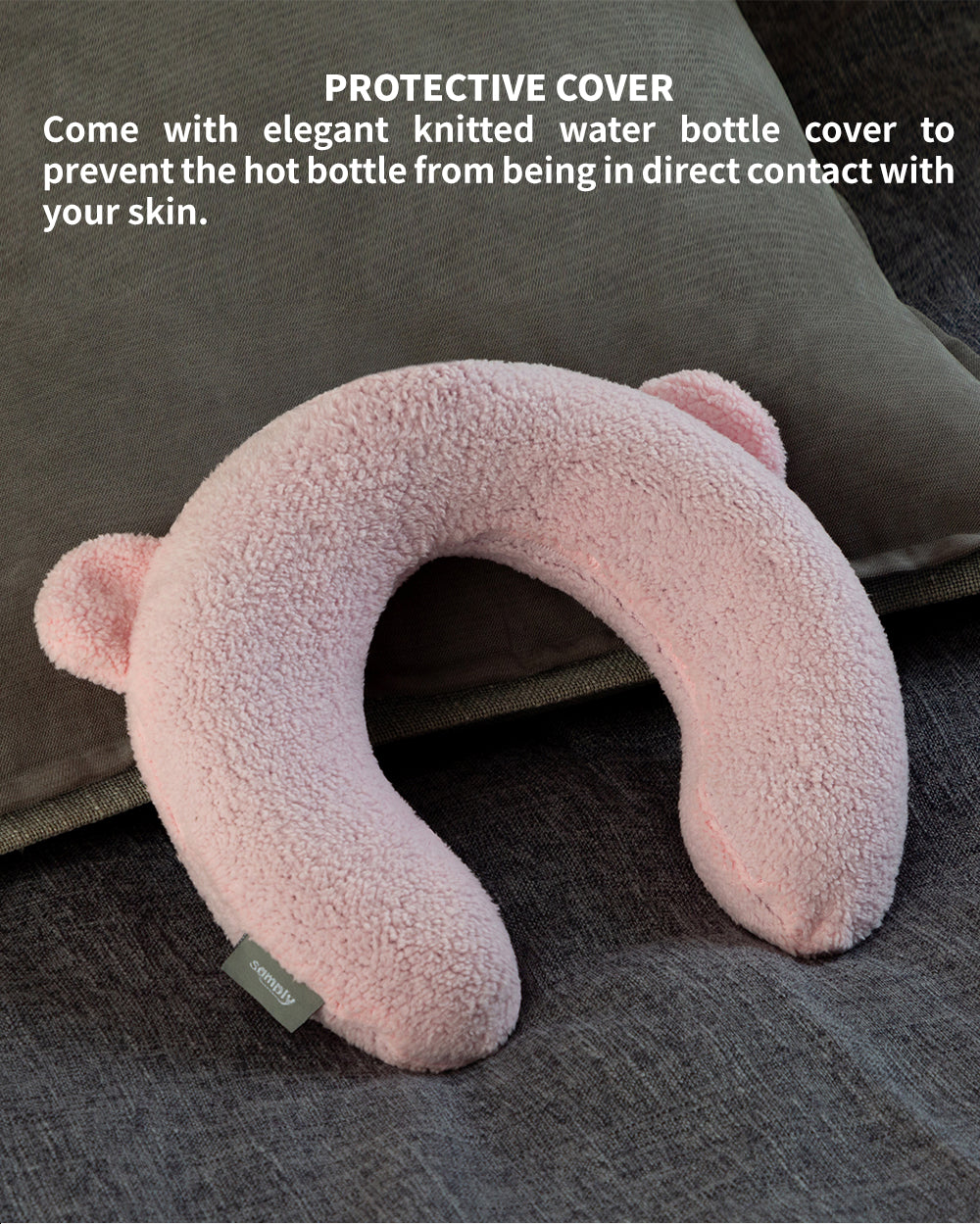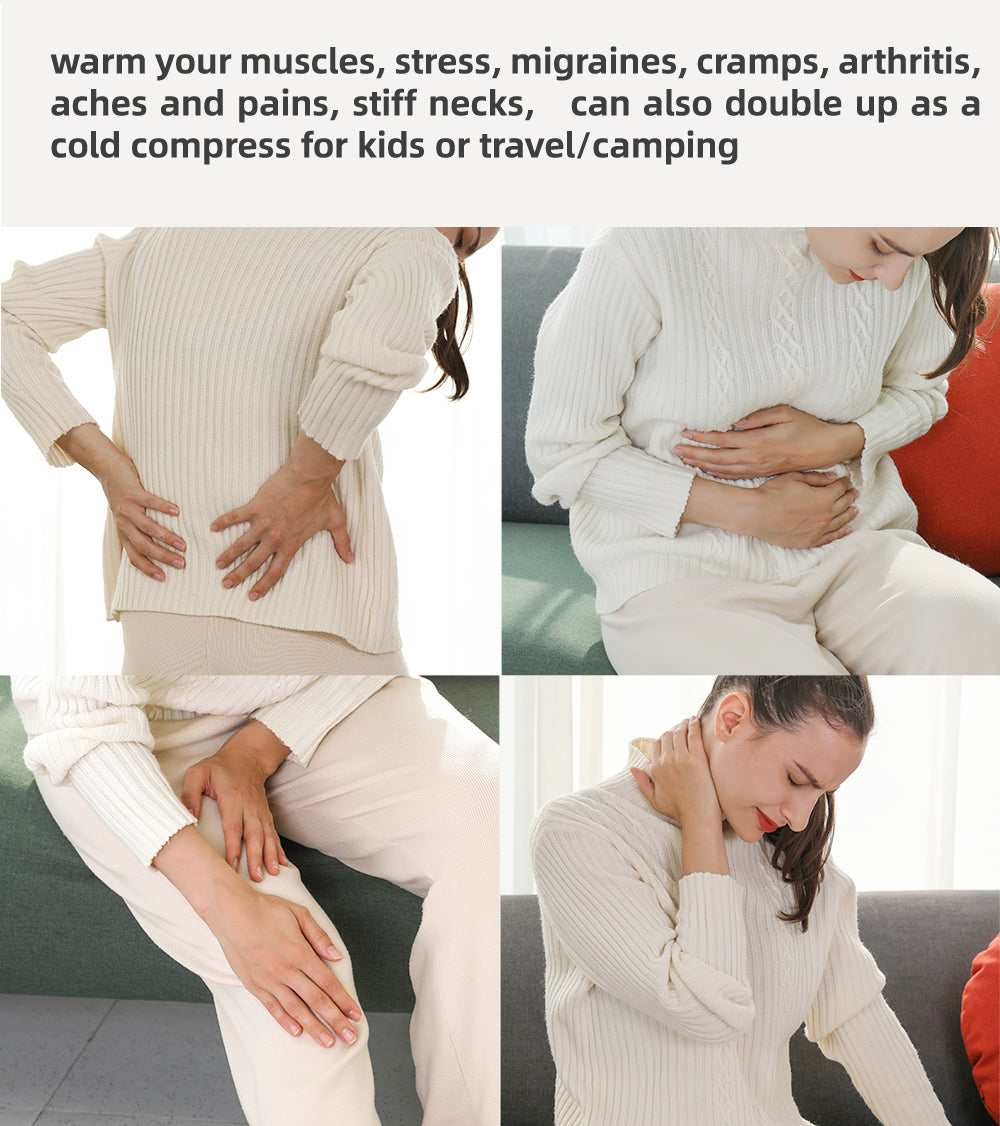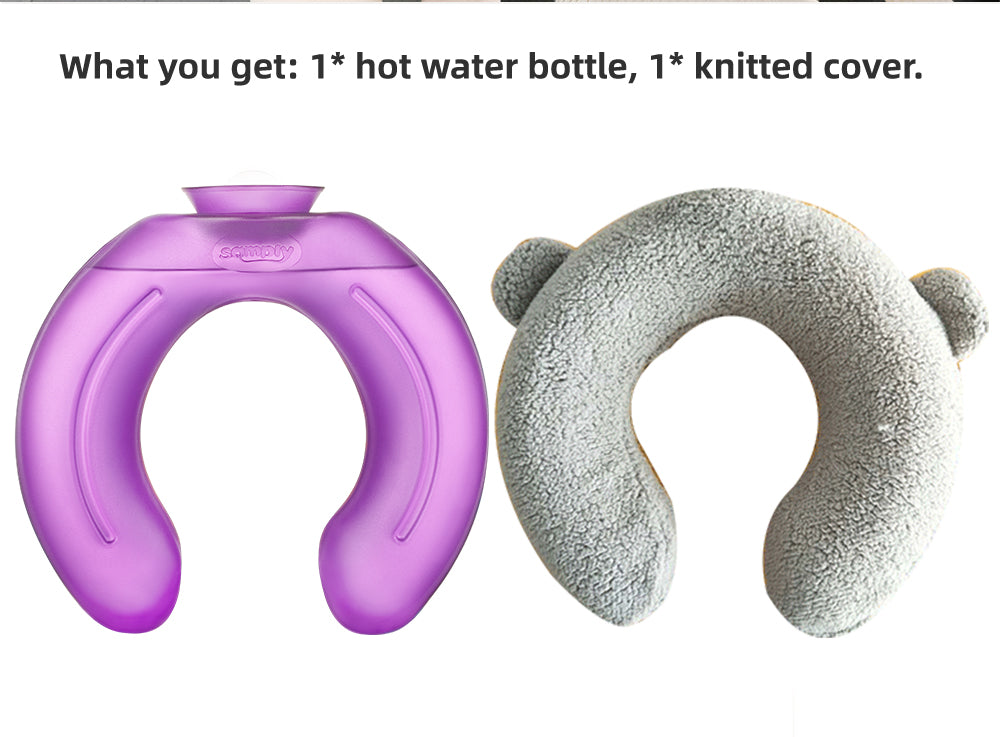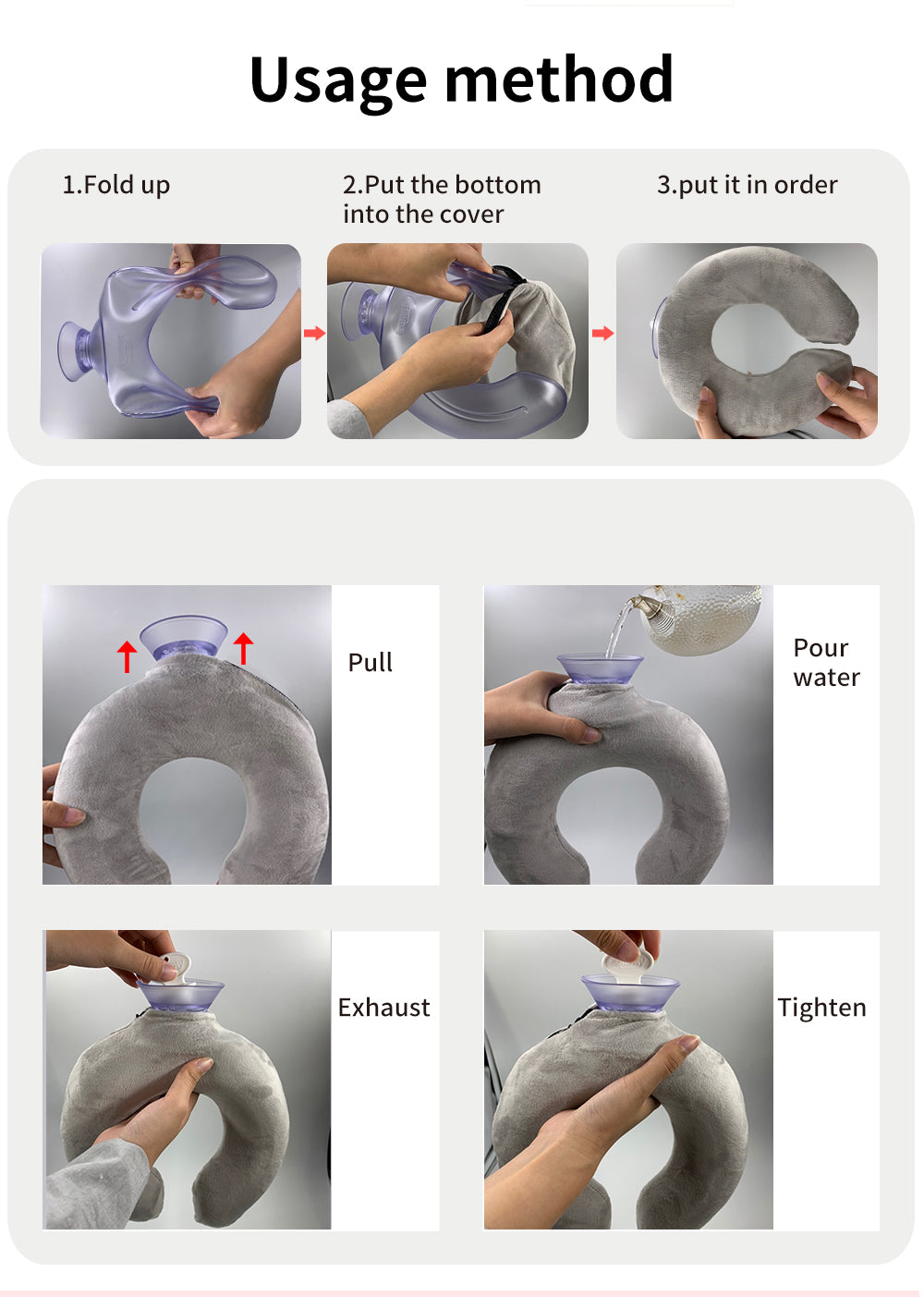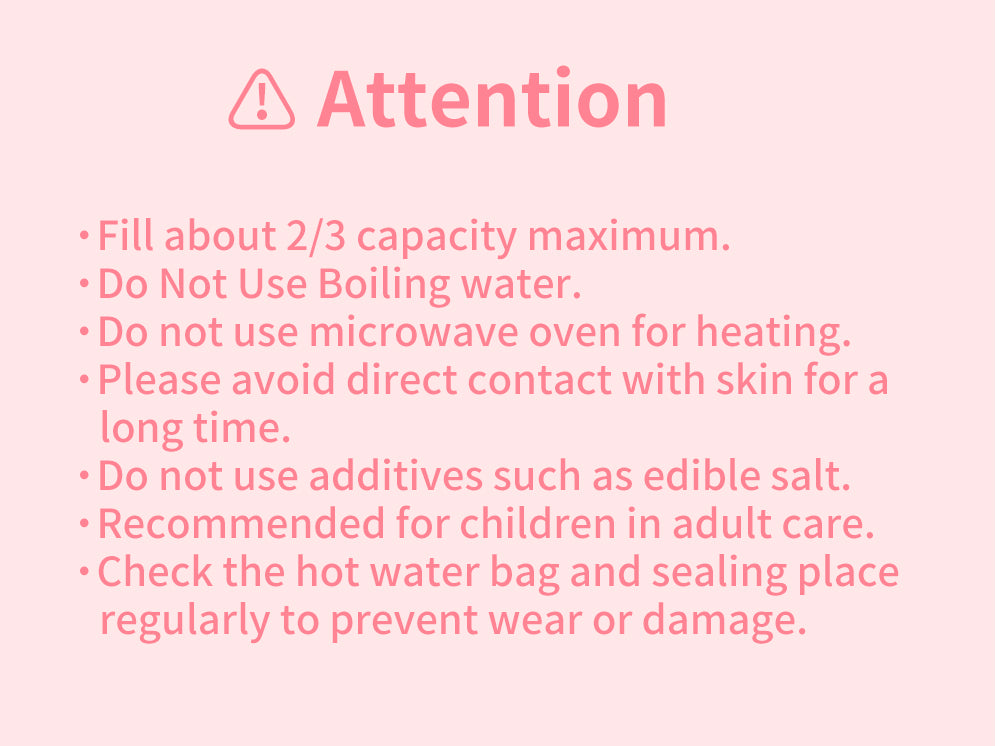 How can I enjoy free shipping policy?
Free shipping on orders over $49 .
| | |
| --- | --- |
| Order | Shipping fee |
| <$49 | $5.99 |
| ≥$49 | 0$ |
Shipping & delivery time
We will ship by FBA/ International packages / EMS,it depends on the area of live and your orders.
It will takes us 1-3 working days processing your order. The following are the delivery time:
FBA:it takes 6-10 working days. (We consider it first)
International packages:it takes 10-15 working days. (We consider it second)
EMS:it takes 15-20 working days.
Note: Affected by Covid-19, there will be some delay on the delivery.